Vivace Singers – Final Farewell Concert December 14th 2013
Caroline and her friends from many years took to the stage for the final time as the Vivace Singers in December. As guest artists, it was a delight to sing with the young choirs from the three local primary schools who had joined forces for the evening to create one chorus for the concert. Although we will no longer proceed under the name of the Vivace Singers, we will continue to perform together in the future in various guises, and we're excited to see what the next phase of our partnership will bring. I consider myself very lucky to be able to work on a professional level with some of my dearest friends!
Vice-Chancellor's Christmas Concert, University of Trinity Saint David December 3rd 2013
Caroline and two of her colleagues from WIAV, Isabella Moore and Matthew Durkan were thrilled to be invited to perform as guest soloists for the University's Christmas Concert. It was a beautiful concert complete with a full orchestra and a diverse range of repertoire, conducted by Eilir Owen Griffiths. Caroline was accompanied by Euros Rhys Evans and performed 2 contrasting arias from Carmen and Il Barbiere di Siviglia, followed by 'I'll Be Home for Christmas'. It was a lovely evening, and we were honoured to have been asked to take part.
Masterclass with Ryland Davies
Caroline and the singers of WIAV took part in masterclasses across two days with the wonderful Ryland Davies. It was a great opportunity to work on repertoire for our forthcoming recitals (more details on those later). We learnt an incredible amount and had a great deal of fun while we were at it – thanks Ryland! We will look forward to him visiting us again in the latter part of the year.
Mega Messiah

– November 3rd, Donald Gordon Theatre, Wales Millennium Centre 7pm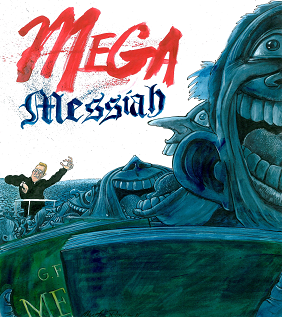 Caroline was thrilled to be invited to perform in the superb Donald Gordon Theatre as alto soloist in Mega Messiah, presented by The Prince's Trust & Wales Millennium Centre in association with Orchard.
Caroline was joined by other soloists from the Wales International Academy of Voice, namely Susanna Fairbairn, Wyn Davies, Alexander Wilson and Olly Hunt. The orchestra was Sinfonia Cymru with David Lawrence at the helm. As this was Caroline's first public performance since her return to Wales, it was a rather lovely one to begin with!
University of Wales Trinity Saint David – Carmarthen October 25th 2013
Caroline was delighted to represent WIAV in providing an operatic element to the graduation ceremony held for BA and MA graduands of University of Wales Trinity Saint David. Caroline was accompanied by the wonderful Sian Davies.
Evening given for the benefit of the Friends of WIAV
Caroline and her peers at Wales International Academy of Voice performed for the Friends of the Academy. It was a lovely opportunity to meet supporters of the Academy and for them to get to know this year's intake of students. The singers performed a diverse and varied programme including excerpts from Carmen, Il Barbiere di Siviglia, Die Entführung aus dem Serail, Don Pasquale, Die Zauberflöte, Le Cid and La Boheme.
Santolina Singers – private function for Santolina Riding School and Stables 21 September 2013
Caroline performed at a private function for Santolina Riding School and Stables as part of the Santolina Singers, a specially created group for the event. Caroline sang favourites from the operatic world including Carmen and Lakmé, and also took part in a recording of the programme for the lady in whose honour the event was organised.
Osiris Ensemble 25th Anniversary Reunion Concert September 8th 2013
Osiris Ensemble was the first mixed voice choir with which Caroline sang from the ages of 14-18. It was a great introduction to first-hand experience of the great choral repertoire, and Caroline was fortunate enough to be asked to perform as mezzo soloist in a number of their productions. Caroline is truly grateful to Osiris for providing her with her first professional outing as mezzo soloist with chamber orchestra for Vivaldi's Gloria, at the age of 17. Caroline was thrilled to take part in Osiris' celebratory concert on Sunday, returning as a guest soloist to perform Una Voce Poco Fa. Osiris is part of the Emerald Music School, a vibrant and flourishing Surrey-based organisation under the direction of Clare Caddick. Emerald educates and encourages young musicians and gives them unique performance opportunities. More details of Emerald can be found here.
Carmen – Caroline Carragher, Phillipa Thomas
Don José – Mark Ellse, Robert Lomax
Micaëla – Charlotte-Anne Shipley, Loretta Hopkins
Escamillo – Christopher Childs Santos, Graham McGregor Smith
Frasquita – Elizabeth Fulleylove, Siobhan Blake Monteith
Mercédès – Louise Herrington, Susan Moore
Le Remendado – Diego Gaston Zamudio, Andrew Evans
La Dancaïre – Oscar Dom Victor Castellino
Zuniga – Joseph Kennedy
Morales – Bob Jenkins
Producer – Eileen Pinkarchevski
Musical Director – Justin Lavender
Opera Anywhere

– Support for Sue Ryder Starlight Hike 22nd June 2013
Caroline joined forces with Opera Anywhere for the evening to cheer along those taking part in the Reading Starlight Hike for Sue Ryder Care by way of singing some operatic favourites. A great atmosphere and a fantastic cause to support.
Caroline and a small number from Henley Amateur Operatic and Dramatic Society took part in the entertainment for The Honourable Lord and Lady McAlpine's fantastic event at Fawley Hill. Caroline performed the Seguedilla from Carmen and also participated in choruses from Les Miserables, The Merry Widow and Spamalot. Being rather fond of vintage cars and steam fairs, much fun was had!
Musical Director – Andy Smith
Die Fledermaus

– Mostly G & S 12-13 April 2013
Gabriel von Eisenstein – Steve McAdam
Rosalinde – Caroline Carragher
Adele – Jenny Gumbrell
Ida – Jess Harris
Dr Falke – Jeff Trim
Dr Blind – Rod Whyte
Frank – Iain Whittaker
Albert – Adrian Tang
Prince Orlofsky – Flic Read
Staging – Jill Morgan
Musical Director – John Lawes
Henley Operatic & Dramatic Society in Concert 22-23 March 2013
Semi-staged excerpts from operetta and musical theatre. Solo items included the Czardas – Die Fledermaus (sung in English)
Musical Director – Andy Smith
Choreographer – Jennamarie Smith
Director/Producer – Samantha Fields
For You Alone – Geoff Horton Farewell Concert, Opera at Bearwood 24th February 2013
After twelve years at OAB, during seven of which he was the company's Musical Director, Geoff bade all a marvellous farewell in his final recital. Caroline was honoured to be asked to contribute to the concert, and performed the Czardas from Die Fledermaus, Carmen's Seguedilla and selected duets with Geoff from Don Giovanni and The Barber of Seville.
Madama Butterfly

–

Park Opera

13-16 February 2013
Cio-Cio San – Demelza Stafford, Li Li
Suzuki – Caroline Carragher, Nicole Oppler
B F Pinkerton – Edward Hughes, Robert Lomax
Sharpless – Graham McGregor Smith
Goro – Richard Johnson
Kate Pinkerton – Lucy Dickson
The Bonze – Jeremy Andrews
Prince Yamadori – Samuel Handcock
Cio-Cio San's Mother – Susan Moore
The Aunt – Katy Lethbridge
The Cousin – Lucy Dickson
Yakuside – Claude Lawrence
Sorrow – Rebecca Lucas, Elizabeth Marshall
Producer – Sallie Ward
Musical Director – Lindsay Bramley
Bravo Bravissimo –

Opera at Bearwood

New Year Concerts January 2013
Geoffrey Horton, Caroline Carragher, Elizabeth Fulleylove, Louise Herrington, James Kinsella, Graham McGregor-Smith and Lori Tingay-Weber  in scenes from The Barber of Seville, Così fan tutte, L'Elisir d'Amore, Macbeth, Nabucco, Le Villi and La Bohème.
Musical Director – Geoffrey Horton